Relationship Conflict Coaching For Couples
Taking You from Relationship Conflict to Relationship Connectedness
We all want harmony in our relationships. But when conflict is not effectively managed, it can feel like harmony and connectedness are a distant memory.
Increasingly, people are finding a positive way forward through Relationship Conflict Coaching.
As a registered Relationship Counsellor (PACFA Register No.28067) I help couples and families identify the source of conflict and the changes required to help you build the relationship you want. I use a solution-focused, collaborative approach, within a safe, supportive environment, where your stories will be heard and you will take practical steps towards reaching your relationship goals. My approach is evidence-based and underpinned by A Single Step's clearly articulated Vision, Mission and Values
Conflict is a natural experience in any relationship and can be an opportunity for enriching and deepening relationship connection.
But when we feel our needs are not being met by our partner, in the way we expect or desire, it can cause anxiety, frustration, anger and resentment.
How supported do you feel in your relationship? Is it showing any of the signs of dysfunction listed below?
"Every Journey Begins With A Single Step."
The First Step: Relationship Conflict First Aid
Your primary relationship is that safe place that you come back to at the end of every long, hard day….until it's not.
At A Single Step, our relationship conflict coaching process begins with Relationship Conflict First Aid, which means first, turning our focus to the way that you both interact in the space, in the here and now and at times of conflict.
Watch this video to learn more about Relationship Conflict First Aid.
The Second Step: Convincing Your Partner
If you're reading this page on your own and thinking that this might be just what you need, then your next step is probably trying to convince your partner of its value.
This blog post, creatively titled "But How Do I Convince My Partner" might be just what you need. Click the button below to read the post.
The Third Step: Starting A Conversation
Every journey begins with a single step. I'm really glad you took the first step of coming here today and I urge you to take the important next step of getting in touch with me to talk about your specific relationship needs and goals and how we might support you in reaching them.
Below are 3 options you can choose from to start your FREE 'First Step Conversation' with me.
Choose the option that feels right for you and I encourage you, if your relationship needs help, to take action today. Don't let unhealthy conflict control your relationship any longer.
All it Takes is a Single Step.
Relationship Conflict Coaching For Couples
A Single Step acknowledges the Traditional Owners on whose lands we live and work. For a full statement, see our Vision, Mission & Values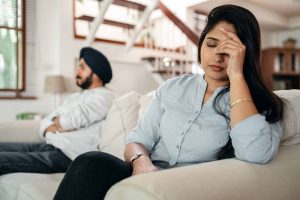 Once we have taken the first step of deciding to stop avoiding conflict in our relationships, practice can transform that conflict into a deeper connection. My 9 Rs of Relationship Conflict First Aid will show you how.
Read More »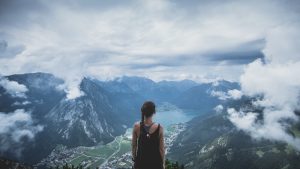 Taking responsibility for changing the things you do have control over in your life takes effort. Learn to transform this concept from a vague aspiration into the repetition of small actions, to truly create your preferred future.
Read More »